ZHERO HOTEL RESTAURANT
The Zhero Poolside Restaurant with its indoor and outdoor areas is the place to be for a perfect lunch. Enjoy the dishes that our chef will prepare for you while enjoying the chilled lounge music. Choose from Italian pasta, low-carb salads, organic chicken, Angus beef burgers and much more.
Breakfast from 8-10am. Lunch hours from 12am to 3:30pm.
RESTAURANT BAHIA MEDITERRANEO
Explore this exciting place for top level haute cuisine experiences on the island. Order delicious seafood / dry aged beef / healthy low carb dishes in a luxurious 1930's art deco environment, which has been carefully restored and combined with modern design elements. The Bahía Mediterráneo is one of the leading restaurants in Palma with a fantastic view over the harbour and the mediterranean sea. Definitely a must see.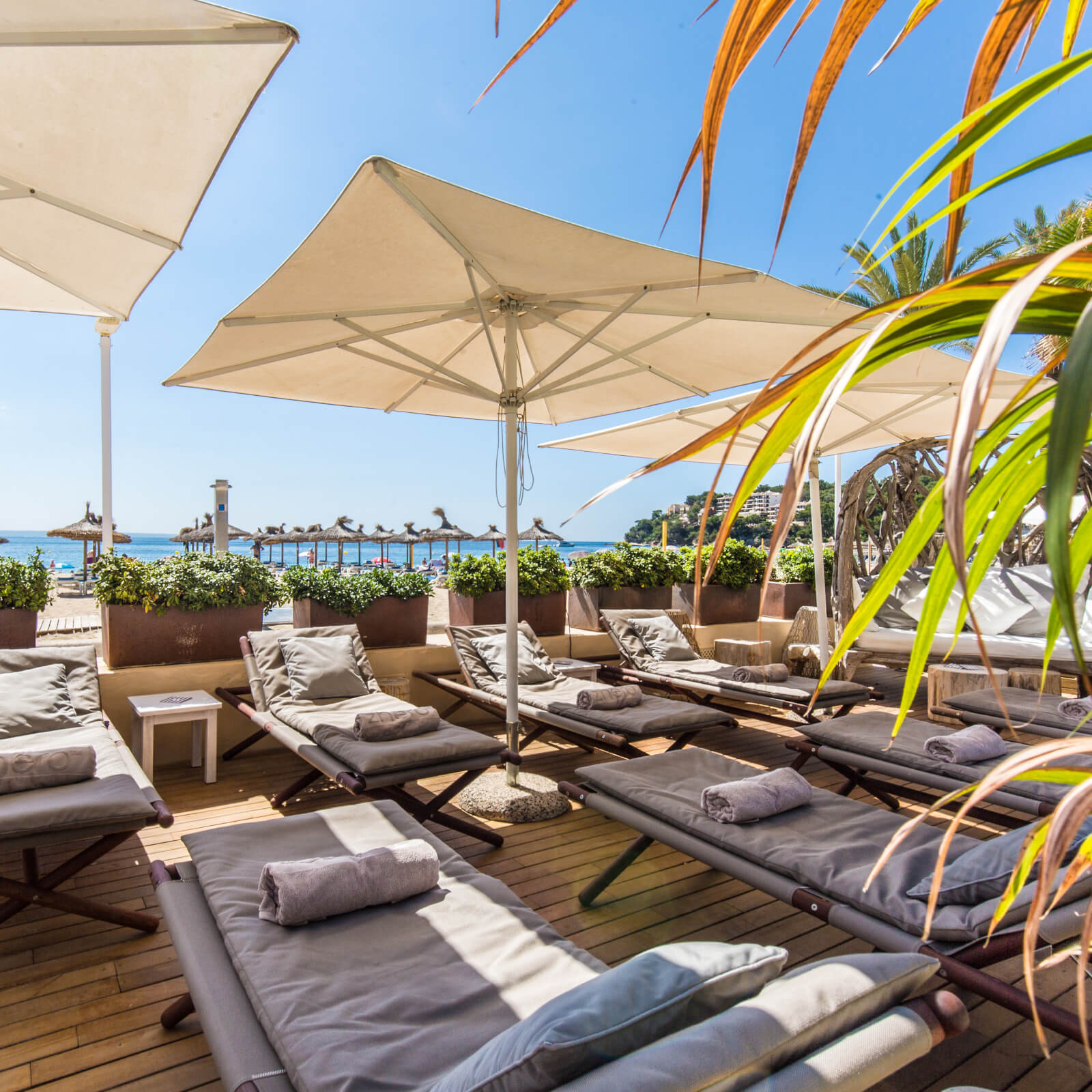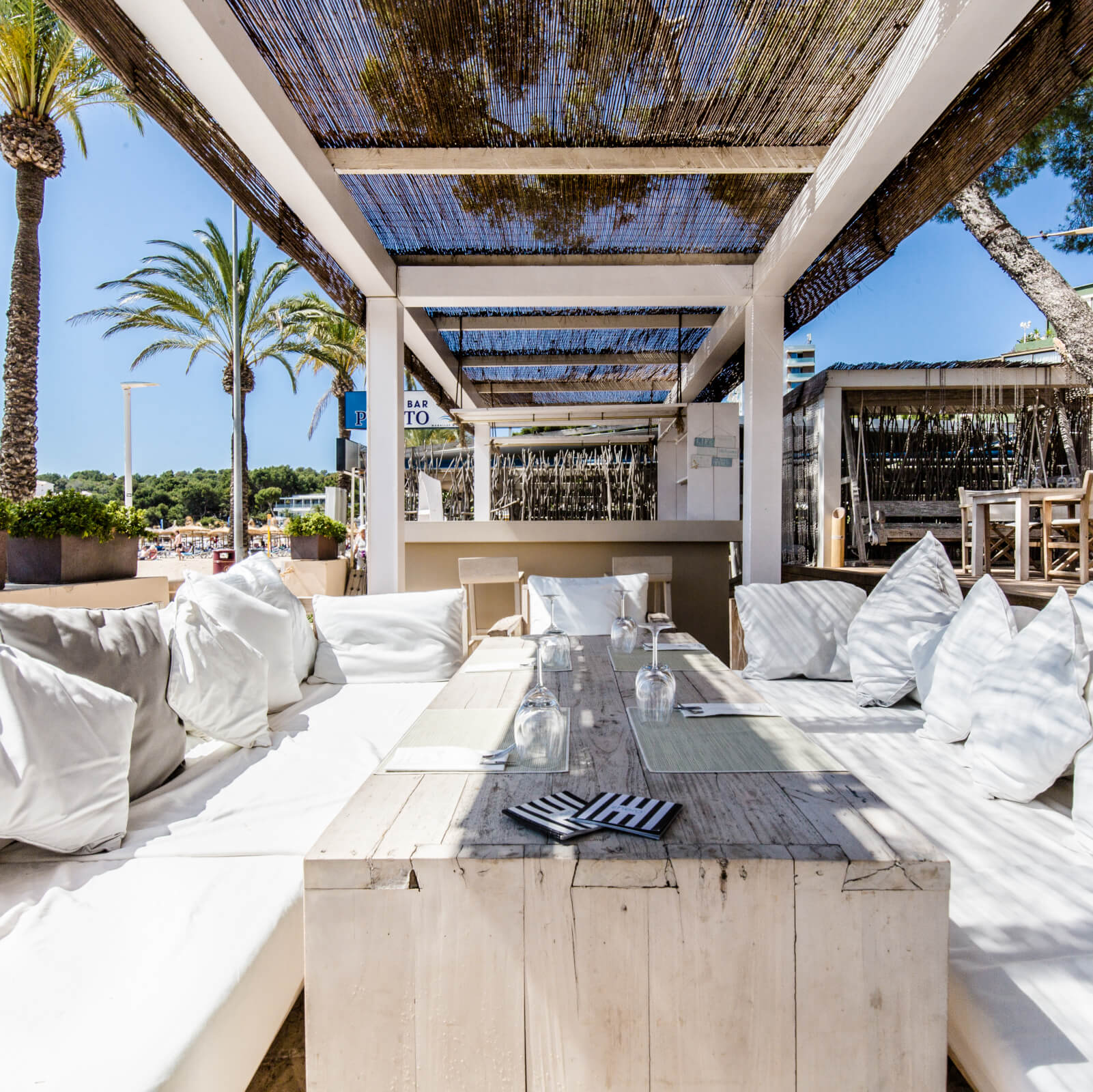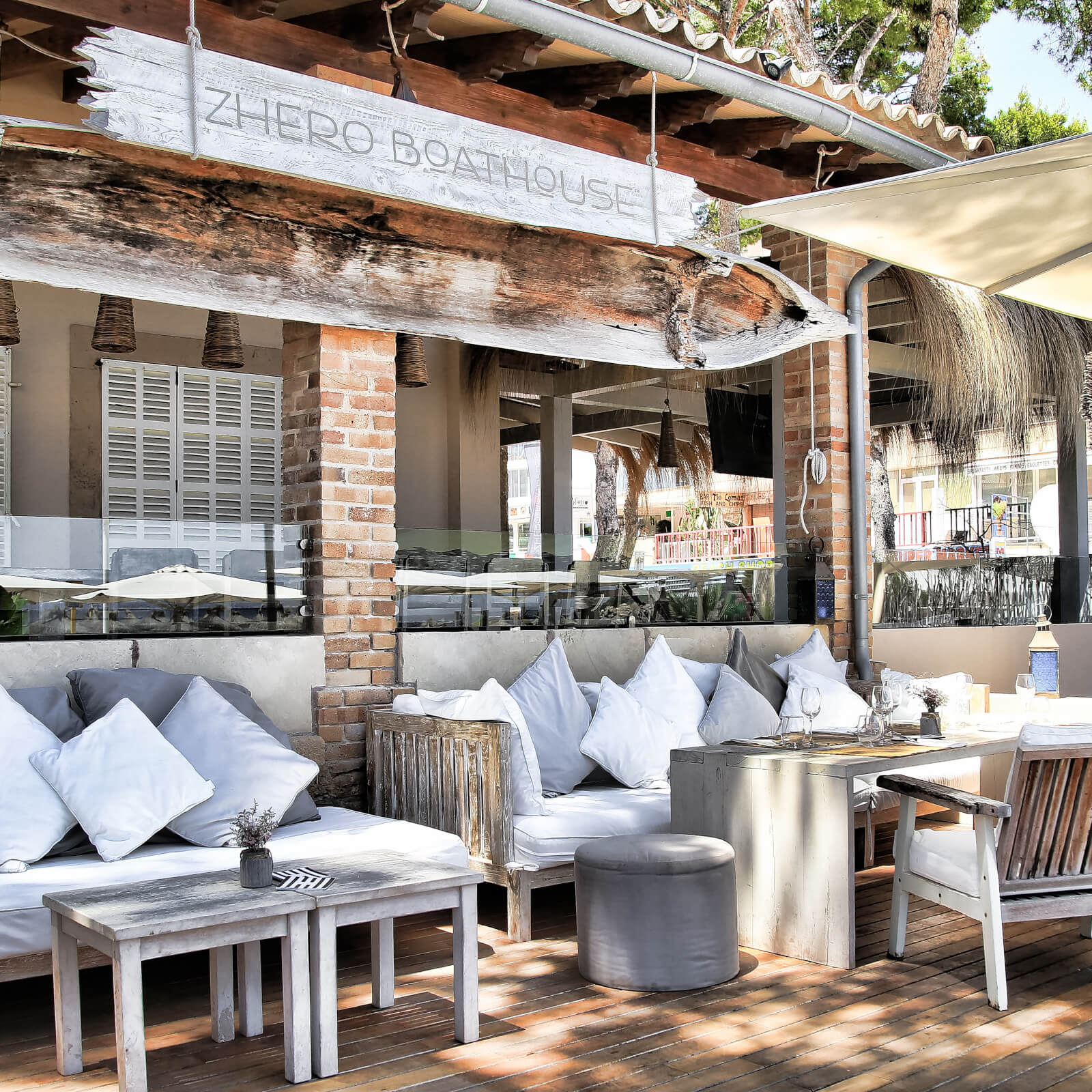 Your visit to Zhero Boathouse at the beach of Magaluf will become the highlight of the day. Every meal is a culinary highlight there. Choose between fresh salads, fish, meat or small snacks. The impeccably prepared dishes are complemented by top class wines and champagnes.
LUCY WANG RESTAURANT
Lucy Wang is a sushi restaurant with an elegant atmosphere, located right on Puerto Portals harbour, nearby the Zhero Hotel and Palma de Mallorca. The Restaurant has a modern style and you will be enchanted by the exquisite sushi creations, from Hot Spicy Tuna Tatar, California Rolls, Tuna Sashimi through to tasty tarte flambee – fantastic food!